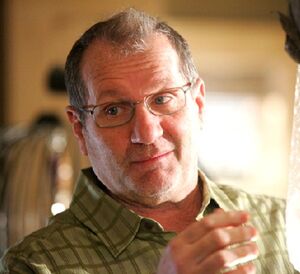 Bill Jacks is Mitch's best friend, an ex-police officer. He retired from the Imperial Beach police force, but has a hard time letting go of his old career. After the death of his wife, Lois, Bill has filled his house with exotic birds.
Bill has been like a godfather to Shaun and one of his birds wake Shaun from the dead after the accident in the second episode.
Bill is very suspicious when Shaun introduces John as a friend; Bill thinks that John may be a sexual predator. He tells John, "I've got my eye on you" -- a phrase that John parrots back to him.
HBO Character Description
Edit
Bill may have left his job on the Imperial Beach police force, but the job never left him. Grief over losing his beloved wife Lois has fed into Bill's isolation. Whiling away his retirement in a house bursting with parrots and cockatoos, he's excruciatingly aware of the department - and its inside information - hanging at the end of a phone line. A good friend of the Yost family, he tries to patch the hole Butchie left in Shaun's life.

[1]
References
Edit
↑ "HBO Cast & Crew: Bill Jacks", HBO.com, 2007.