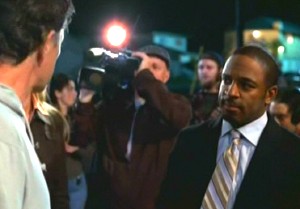 Craig J. Jackson plays a reporter in "His Visit: Day Two Continued"; Mitch Yost tells him to pick his cigarette butt up off the driveway, and swallow it.
Jackson's reporter shows up again in "His Visit: Day Eight", as Mitch talks to the press about the missing Shaun.
Jackson has also appeared in small roles on ER and Crossing Jordan. In 2002, he hosted a short-lived reality talent show on the USA network called 30 Seconds to Fame.
External links
Edit