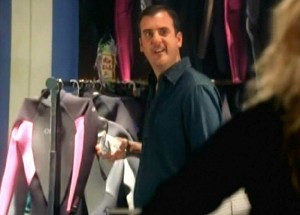 John Pontrelli plays a reporter in "His Visit: Day Three" who pretends to be a customer at Yost Boards in order to dig up a story on Shaun.
Pontrelli is a John From Cincinnati crew member. He has also worked behind the scenes on Big Love and Andy Richter Controls the Universe.
Caleb Bacon, who plays the other reporter in that scene, is also a crew member.
External links
Edit