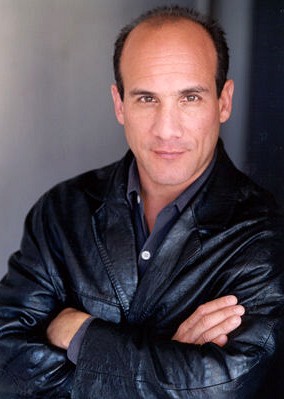 Paul Ben-Victor (b. 1965) plays Palaka in John From Cincinnati.
Ben-Victor was born Paul Friedman in Brooklyn, New York. Ben-Victor debuted on the small screen in 1987 in the made-for-TV movie Blood Vows of a Mafia Wife and on an episode of Cagney & Lacey. Fifteen years after beginning his television career with bit parts, Ben-Victor found himself cast in important roles on HBO dramas The Wire and Entourage, as well as making a 2006 appearance as Coach Lou on My Name is Earl.
Ben-Victor has been featured on many television cop dramas including Monk and CSI, and also had a recurring role as small-time street hustler Steve Richards on three episodes of David Milch's series NYPD Blue from 1994 to 1997. So adept was he in his portrayal of the Richards character, it was transported to another Steven Bochco series on another network for one episode of "Brooklyn South," a virtually unprecedented occurrence. And in truth, the character of Palaka in John From Cincinnati is very derivative from Steve Richards.
Ben-Victor has co-written stage plays with his mother. Two of their plays have been staged in the Manhattan area, Club Soda and The Good Steno.
External links
Edit