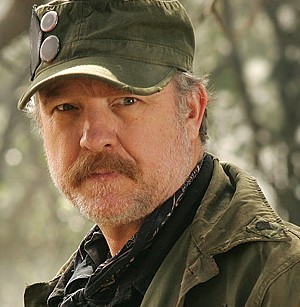 Vietnam Joe is a Vietnam War veteran who lives near the Tijuana Sloughs, smoking pot and fishing. He sometimes helps out illegal immigrants who are crossing the border from Mexico.
HBO Character Description
Edit
A veteran of the war that's co-opted his name, Joe spends most days smoking pot at his camp by the Tijuana Sloughs and fishing off the Imperial Beach pier. He occasionally ferries illegal immigrants into town in his van - when his militaristic manner doesn't send them running.

[1]
References
Edit
↑ "HBO Cast & Crew: Vietnam Joe", HBO.com, 2007.