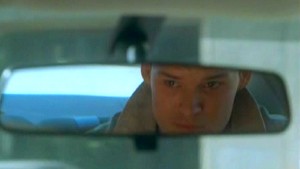 In "His Visit: Day Two", Freddy looks at John in the rear-view mirror, and says, "That mope in the back seat keeps changing fuckin' shapes." He refers to John as a "shape changer" in the next episode, too.
What does Freddy see when he looks at John?


What do you think? Post your ideas!
Please sign in before adding a comment.
Type four tildes ~~~~ at the end of your post;
that automatically adds a signature.