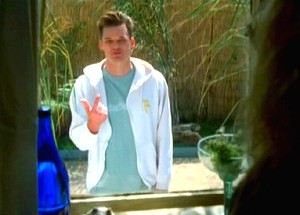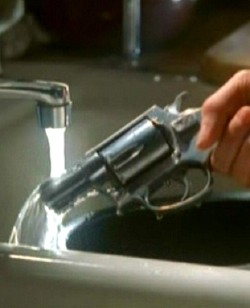 In "His Visit: Day Five", John appears to Cissy and reveals her most painful secret -- that she jerked off her son Butchie when he was 13. John tells Cissy that he wants her to live: Keep going, feeling just as miserable, or worse. Hold the gun under the spigot and turn the water on. Spare Shaun finding you dead in the kitchen -- and as a bonus, you'll also receive: his love. Act now, Cissy! Baptise that fuckin' pistol!"
What do you think? Post your ideas!
Please sign in before adding a comment.
Type four tildes ~~~~ at the end of your post;
that automatically adds a signature.